Explore
Around
Want to learn even more about the environment and culture of Martinique? There is so much to see and do in Martinique that it could not be listed on one page! So we have selected two activies around the Trois Ilets and three tours at various locations that blends history, culture and nature in the same spirit as the Mantou.
Activities Around Le Trois Ilets
The "Savane des Escalves"
Roughly translated as "The Slaves Bush", in this private museum, discover or deepen your knowledge about the history of Martinique from the natives to the 60's with a chapter on slavery. Wonderful private garden created by Gilbert Larose, a Martinican with a strong passion about the history of its country. On the 7 acres site you will find 26 bilingual information panels, some reproductions of the natives habitats, reproductions of slaves houses, a creole garden and a medicinal garden. The Savane des Esclaves is located at Quartier la Ferme, Les Trois Ilets.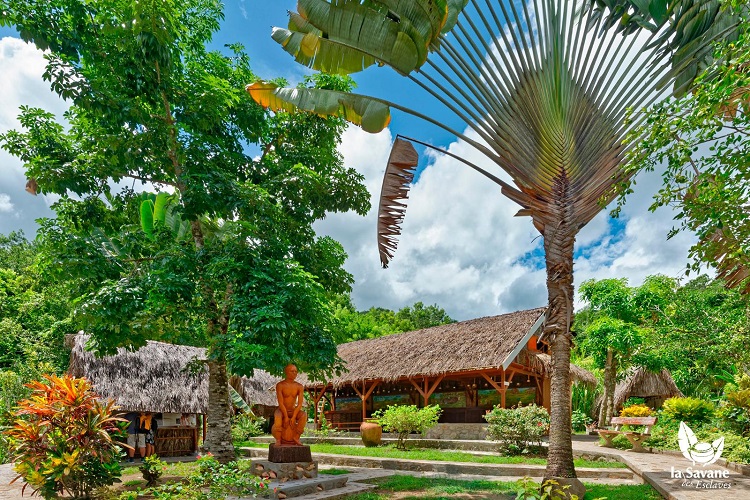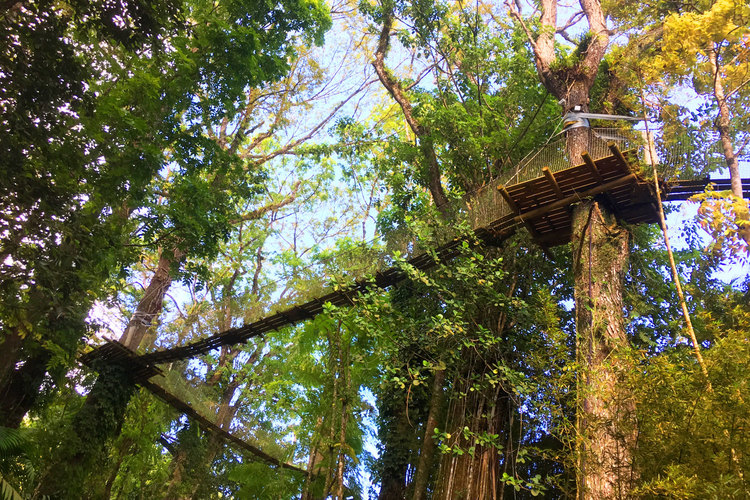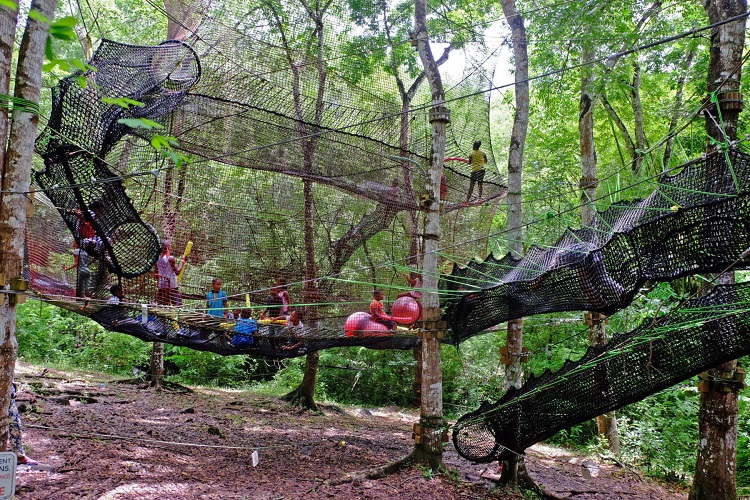 Mangofil: outdoor sport activities
For more physically demanding activities than the Mantou, we recommand the Mangofil little activity park! Your will have a lot activities to choose from for all tastes: rope tree courses with 56 obstacles at heights spanning between 7 and 46 feet for a duration of completion of about 2h, a ropes game space for children and adults, a big jump of 30 feet, a 3.5G ejection catapult, a minigolf, a 2 courses climbing wall and at last quads and motorcycle renting, all of this in a lush environment so familiar in Martinique. Mangofil is located at Forêt Rateau, Les Trois Ilets.
Recommanded Tours in Martinique
The Clément "Habitation"
The Clément Habitation, previous site of rum production, it is now a rum museum and cultural center. You will be able to learn more about how the rum is made, see rum barrels slowly aging, take a walk in a 40 acres botanical garden, visit some creole house with some of them labeled as historical monument and of course buy some rum! The Habitation is located at Domaine de l'Acajou, Le François.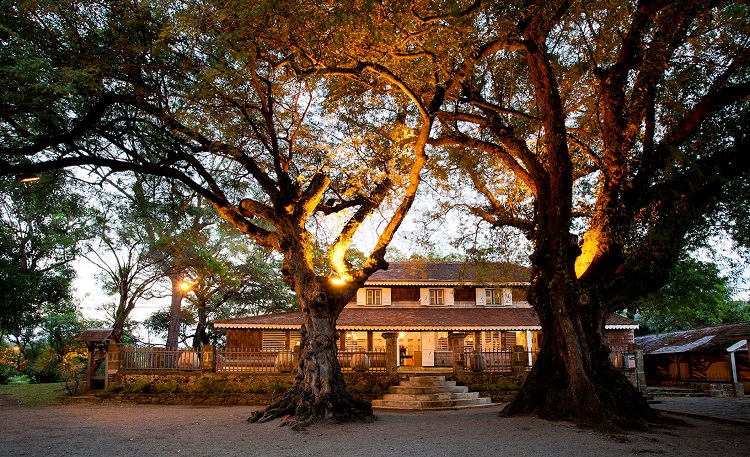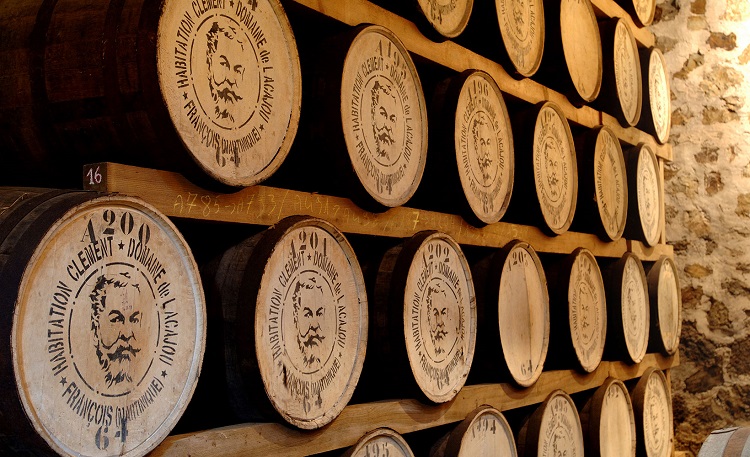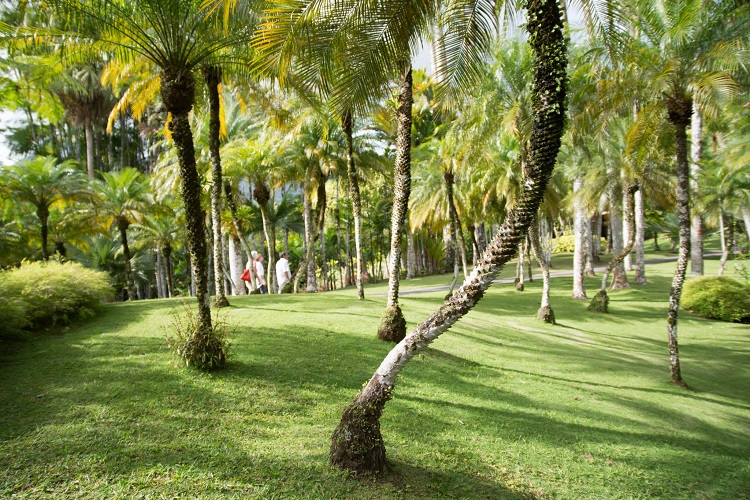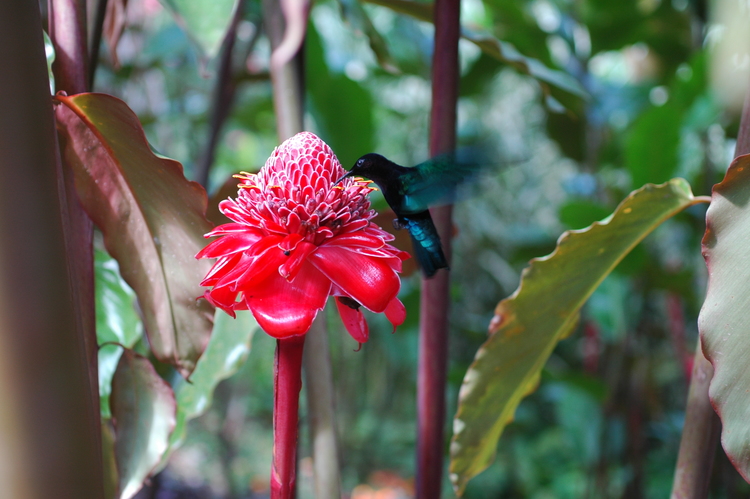 Botanical Garden of Balata
The Balata Garden, almost mandatory stop in Martinique, come for a walk in the 7acres botanical garden and discover more than 3,000 tropical species of plants and flowers, going from simple variants of plants that you might already know to some with more astonishing form or colors. The garden is located at the 10th kilometer (mile 6) on Route de Balata, For de France.
The Céron "Habitation"
The Céron Habitation, located a the extrem north of Martinique in its wildest region, is an old sugar production site now turned to agrotourism, there you will learn more about the chocolate creation from locally harvested cocoa, take a walk yet in another beautiful labeled garden, cool down in the shadow of one of the oldest tree of the caribean or simply eat some delicious caribean dishs in its restaurant. The Céron Habitation is located at Anse Céron, Le Prêcheur.